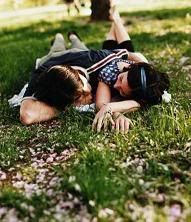 An aspect of Willow that many people might not realize right away is the romance, the love. Willow and Guy, though both dealing with a lot, do start a relationship and it's an important part of the story and really helps lighten things for us
and
Willow.
Because of that, I decided to do another contest that goes along with this theme.
Rules:
If you buy the book by April 30, you get entered to win two books (this is seperate from the huge giveaway, so you could win both or one or the other...just depends on your luck!).
If you don't buy the book and simply comment on this post, you will be entered to win one book.
Winners:
One winner (who bought Willow) will get two books of their choice.
One winner (who may or may not have bought the book, but commented here!) will get one book of their choice.
Ends:
April 30 (last shot to enter either giveaway)
Open too:
Since the big giveaway is International, this one will be too! Take advantage, there might not be one again for a little while as it's expensive.
Prize Choices (Adult titles, all Romance in some way):
Night's Rose by Annaliese Evans
Salt and Silver by Anna Katherine
Stolen Magic by Esri Rose
The Magic Knot by Helen Scott Taylor
Dangerous Prey by Lindsay McKenna
Undying by V.K. Forrest
Kiss & Hell by Dakota Cassidy
NOTE:
These are all ARC (advanced reader copy) versions, not the final published copy. Some of these have already been released, while a few are due out from April to June. I think the newest is Kiss & Hell by Dakota Cassidy.
Why do I have these?
I review books for Romance Times Magazine. Two a month actually, and I decided to give some of my copies away in a contest.