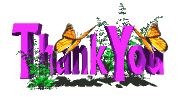 Writing WILLOW was difficult, but truly expressing my thanks to everyone who contributed to this site is impossible! I wish I could say just how much all of this has meant to me, but honestly, words fail me.
It is nothing less than incredible that a group of people, none of whom have ever met me, have come together, and put such thought, effort, and energy into celebrating my book.
Some readers have said to me that my character Guy is a little too caring, a little too compassionate. It's not a comment without merit, but my reply has always been that I based him on my husband.
Now however, when someone asks me if there are people who are really that good, I will point them here. Because, the best answer to the question "Is it really possible for someone to be that kind, that generous to a complete stranger?" is simply "Have you seen GettingtoknowWillow.blogspot.com?"