Willow by Julia HobanReview by: Lauren
http://www.shootingstarsmag.blogspot.com
Out: Tomorrow, pick it up!
Willow had a learner's permit. Her parents drank too much wine. The storm was bad. After the accident, Willow is left an orphan, living with her brother David, his wife Cathy, and their daughter Isabelle. Unable to deal with the intense grief, Willow finds her outlet in a razor. This secret tool helps her handle the pain and keep from being overwhelmed by the fact that she believes her brother no longer loves her and her parents will always be gone.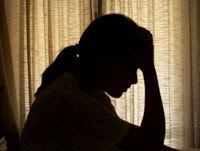 However, a fellow student at her school, Guy, comes to learn her secret. He promises not to tell anyone else, but he can't walk away and believe she'll be fine. Instead, he stays and takes Willow's pain on, trying to understand and working to heal this girl he is beginning to love.

Willow by Julia Hoban is an intense read, but it's not suffocating. Willow has her ups and downs, her problems, her fears. She's like every other person in the world, except her pain threatens to consume her whole if she doesn't get help. This book is more then Willow's past though. It's about her future and what will come of her newfound friendship with Guy.

Two lives have been interconnected. Willow needs Guy, but Guy needs Willow as well. They help each other, they open up to each other, they begin to trust and complete each other. Willow deals with painful topics, and can be hard to read at times, but it's also a very powerful story that is sure to resonate with most that pick it up.

I would definitely recommend.