Willow by Julia HobanBuy: http://www.amazon.com/Willow-Julia-Hoban/dp/0803733569Party:
March 30-April 3!
Summary:
Seven months ago, on a rainy March night, sixteen year- old Willow's parents died in a horrible car accident. Willow was driving. Now her older brother barely speaks to her, her new classmates know her as the killer orphan girl, and Willow is blocking the pain by secretly cutting herself. But when one boy —one sensitive, soulful boy—discovers Willow's secret, it sparks an intense relationship that turns the "safe" world Willow has created for herself upside down. Told in an extraordinary fresh voice, Willow is an unforgettable novel about one girl's struggle to cope with tragedy, and one boy's refusal to give up on her.
Hello Everyone!
Willow comes out on April 2, 2009 which basically means...this Thursday. To celebrate the release week, I asked the help of fellow book bloggers and other authors to help out and write some guest posts on various topics.
If you look in the right hand sidebar, there is a link for the HUGE Willow giveaway going on. If you still haven't read the details, click that link. You have until April 30 to buy the book and be entered to win. You know you want too. Look at that summary above...it sounds awesome, right? And you could win so many other cool prizes if you buy the book in time to enter. I'd say it's worth it!
This post here was my way to explain what this week is going to be about: contests, guest posts, reviews of Willow, and more as well as explain another fun giveaway going on. Please spread the word about this party. I want as many people to enjoy as possible!
Willow is coming out through Dial, which on a large level, is Penguin books. An amazing publicist for Penguin hooked us up with a prize pack of other novels to give away. To be entered, all you have to do is comment as much as you can this week (only one comment for each post will count). If there is a post and it includes ANOTHER contest, those comments only count towards that one post...but if there is a post with no contest, you better comment to get extra entries in this giveaway!
Sadly, Penguin can only send to the U.S.,
but there will be a chance for some International winners to try their hand later (and you should still comment, regardless, of course!) and if you buy the book and show proof, International winners can win the huge giveaway!!
Now, what's in the prize pack you ask?
Peace, Love & Baby Ducks by Lauren MyracleStrange Angels by Lili St. CrowLipstick Apology by Jennifer JabaleyTales of the Madman Underground by John BarnesEON by Alison GoodmanVampire Academy by Richelle MeadBecause I Am Furniture by Thalia Chaltas

Chasing the Bear by Robert B. Parker
Pretty nich, huh? So follow this blog through blogger or simply add it to your favorites. You won't want to miss out on the posts this week...whether you are trying to win or simply enjoying the guest posts (and I hope if you're in the U.S., it's both!)
Thanks to everyone who made this week possible and especially to Julia Hoban for allowing me to read Willow early. It's definitely a great book, so think long and hard about buying it. :-) And according to Aerin, it's really "no thinking, just buying". That works too!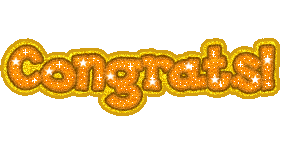 And finally...Congratulations Julia! I hope you have an amazing release week!!!